Product Description
M88P5010/M88P5000 is a Power Management IC (PMIC) designed for DDR5 Server DIMM applications. Compatible with JEDEC specification, the PMIC contains four DC-DC buck converters and two LDOs (1.8 V and 1.0 V), and supports I²C/I3C serial bus to meet different application requirements.
The PMIC is designed to provide power support for other on-DIMM chips such as DRAM, RCD, DB, SPD Hub and TS. The CPU can communicate with the PMIC via the SPD Hub to realize power management. M88P5010 is designed for low-current RDIMMs, while M88P5000 is designed for high-current RDIMMs and LRDIMMs.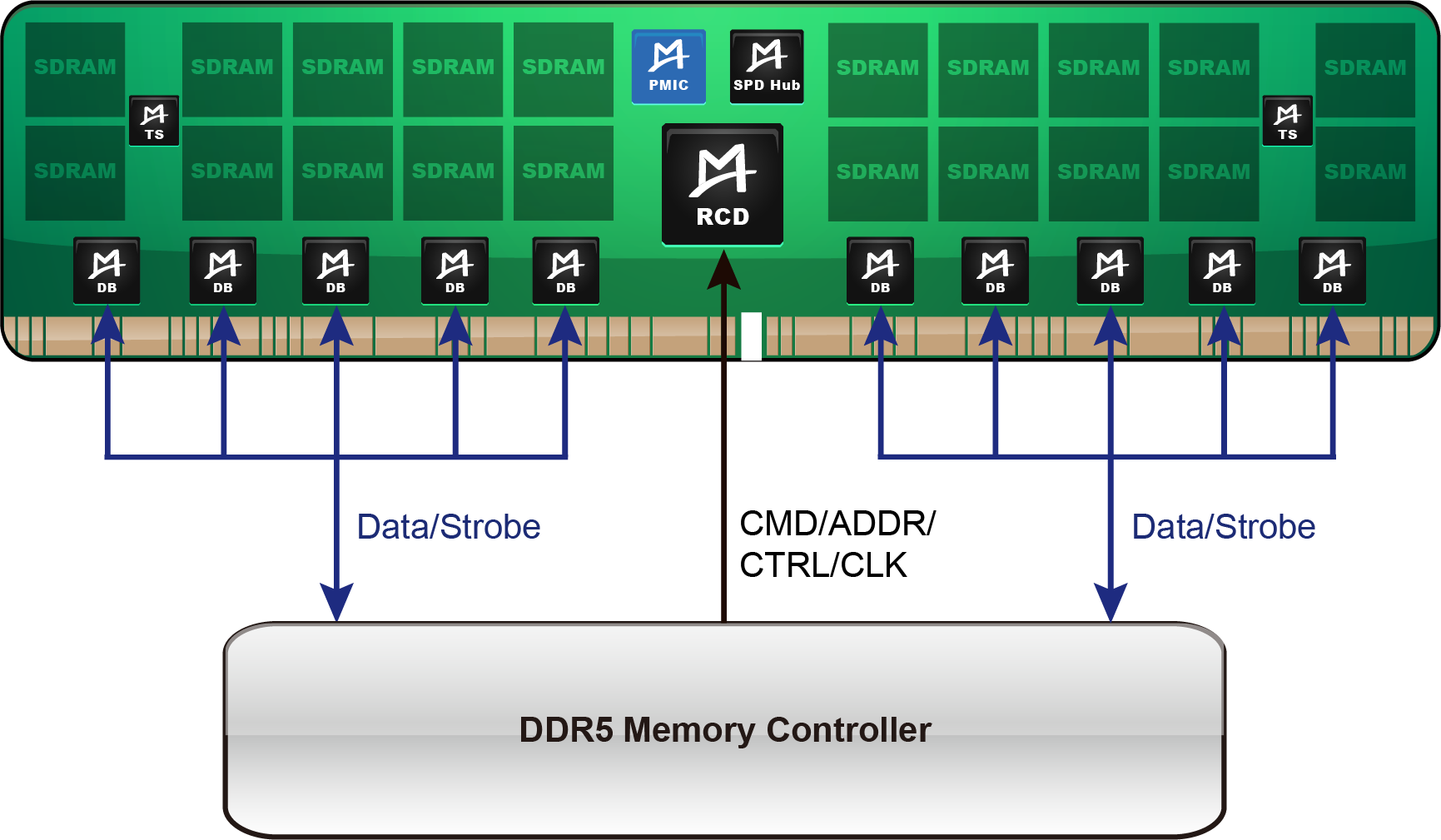 Notes: Here shows the application of PMIC on the DDR5 LRDIMM as an example.
Feature List
Compatible with JEDEC specification
Wide VIN_BULK voltage range to support 12 V power supply in normal case and 5 V power supply mainly in Switch-Over case
COT structure to provide fast transient load response
Selectable FCCM or DCM operation
Configurable Power On and Power Off sequence with programmable Soft Start/Soft Stop time
Voltage, output current, output power and temperature reporting
Input supply Switch Over function to provide uninterrupted operation
I

²

C and I3C serial bus interface
Non-Write Protect mode for debug and validation
Protection functions, such as OVP, UVP, OCL and OTP with error log counter and data storage
35-pin FCQFN package
Applications
DDR5 Server DIMMs

M88P5010: Low-current RDIMM
M88P5000: High-current RDIMM and LRDIMM
Document Download