Product Description
M88SPD5118 is a 8 Kbit SPD (Serial Presence Detect) EEPROM with Hub function (SPD Hub) and integrated Temperature Sensor (TS). The Hub feature provides communication between the host and the local devices behind Hub over the I²C/I3C serial bus. The 8 Kbit EEPROM is for storing information and parameters pertaining to the DIMM, DRAMs and other on-DIMM devices. The integrated TS is designed to monitor the temperature under the SPD Hub device.
The SPD Hub is compliant with JEDEC SPD5118 specification. As a critical part of Montage's complete DDR5 solution, the SPD Hub is designed for all different types of DDR5 DIMMs used in servers, desktops and laptops.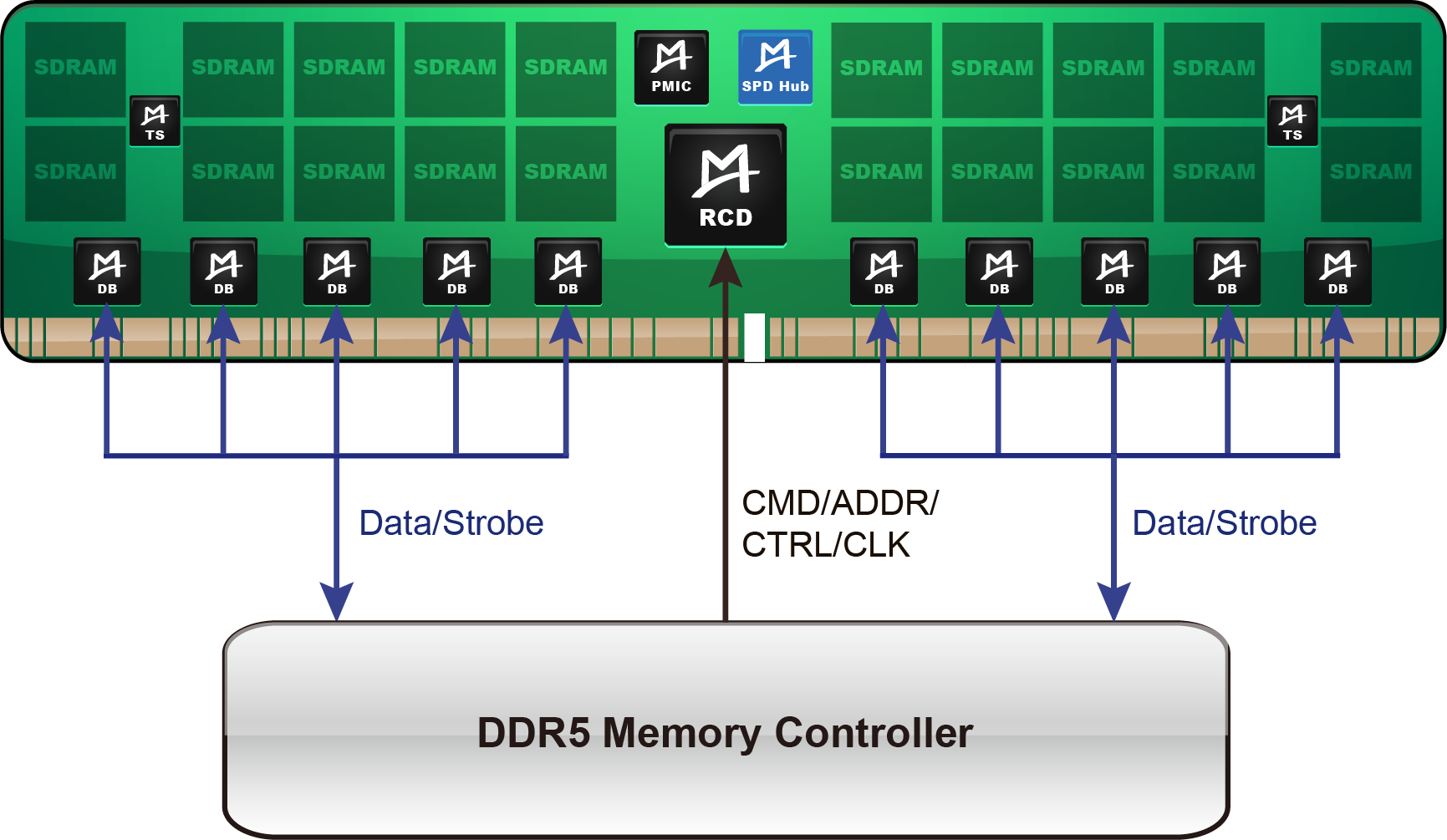 Note: Here shows the application of SPD Hub on the DDR5 LRDIMM as an example.
Feature List
Compliant with JEDEC SPD5118 specification
Two-wire I

²

C and I3C serial bus interface
Up to 12.5 MHz transfer rate
1.8 V VDDSPD and 1.0 V VDDIO power supply
8 Kbit SPD EEPROM:

16 blocks of non-volatile memory (NVM)
Optional write protection for each block of NVM

Hub function, supporting up to 8 unique addressing
Integrated Temperature Sensor with default resolution of 0.25°C
Packet Error Check (PEC) & Parity Error Check functions
In Band Interrupt (IBI)
Temperature Range from -40°C to +125°C
Package: 9-contact thermally enhanced DFN
Applications
DDR5 DIMMs, such as RDIMM, LRDIMM, UDIMM and SODIMM
DIMMs for servers, desktops and labtops
Industrial temperature monitors
Document Download