SHANGHAI, China, Aug. 30, 2017 -- Montage Technology was invited to participate in Global (Shanghai) AI Innovation Summit 2017, demonstrating its Jintide™ server CPU and platform.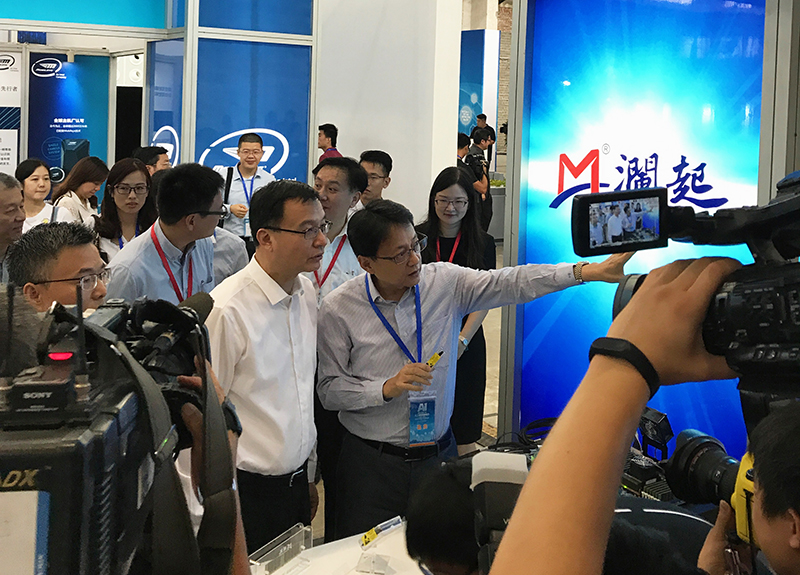 Jintide™ server CPU and platform integrates Intel® Xeon® scalable processor and Reconfigurable Computing Processor (RCP) developed jointly by Tsinghua University and Montage Technology. By combining Xeon® that acts as the general-purpose processor with RCP working as the programmable processor in a single package, Jintide™ server CPU and platform offers an AI application oriented computing solution for high-performance servers, and is able to provide the advanced Heterogeneous Multi-Processor and inter-connection technologies including Vector Computing Engine, Mesh on Chip Interconnect, and Parallel Reconfigurable Hardware Accelerator Engine, etc., which give powerful support for AI training and inference in terms of integrated data processing capability and computing power.
In addition, Jintide™ server CPU and platform can also incorporate Montage's Hybrid-Security DIMM (HSDIMM™) for runtime security checking and tracing so as to build a reliable foundation at silicon level for the booming AI applications.