Montage Technology recently announced that it is partnering with Samsung Electronics to deliver Compute Express Link™ (CXL™) memory products. Montage Technology's CXL Memory eXpander Controller (MXC) has been used on Samsung's first 512GB CXL memory module to enable dramatically higher memory capacity with lower latency for server platforms.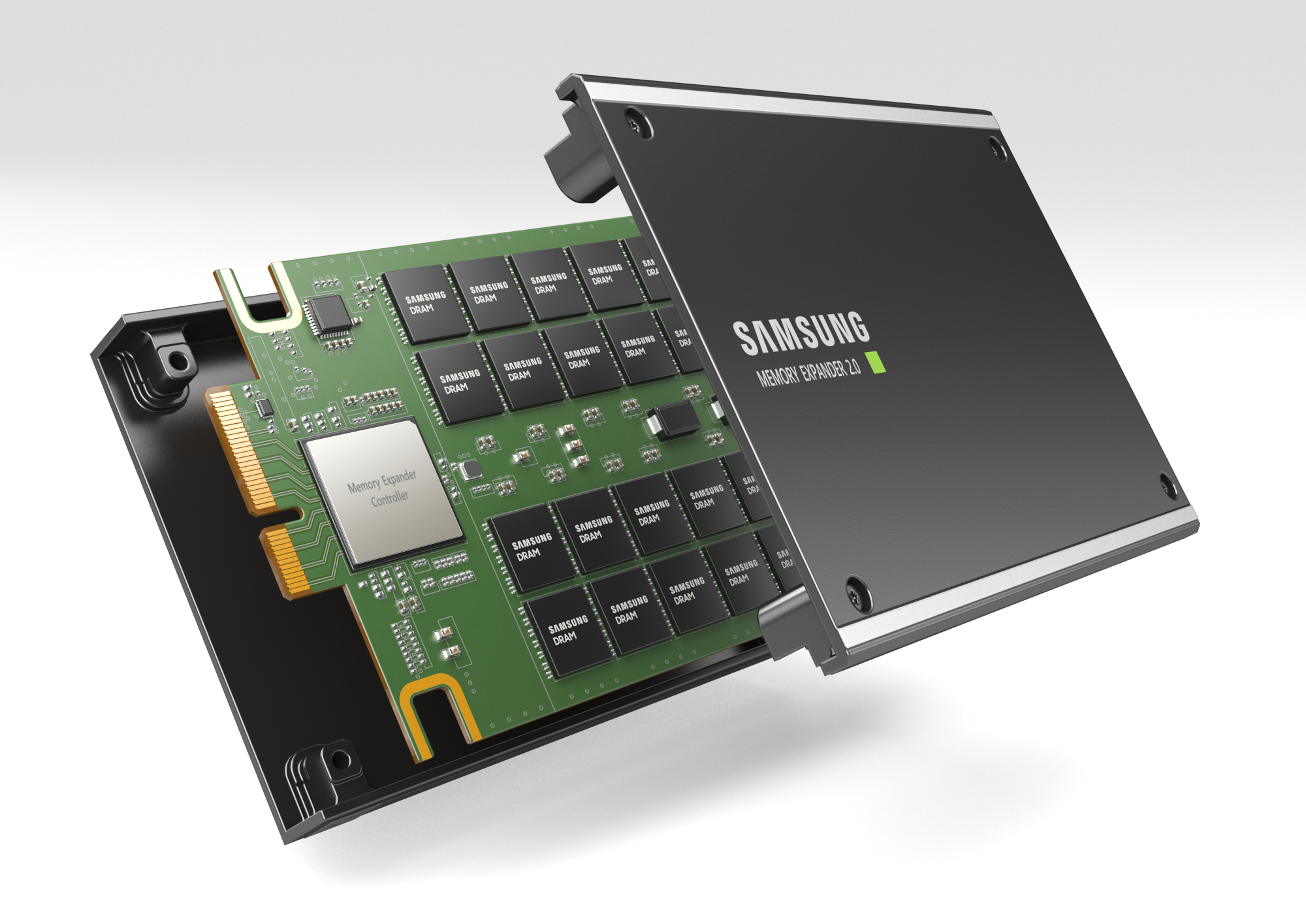 Montage Technology's CXL MXC chip is compliant with both DDR4 & DDR5 JEDEC standards. It is also compliant with CXL 2.0 specification and supports PCIe 5.0 interface. As the key component of the CXL memory module, the MXC chip provides high-speed interconnect between the CPU and CXL-based devices, thus enabling memory sharing and pooling among them to expand the memory capacity and bandwidth and reduce the system latency.
Built with Montage Technology's CXL MXC, Samsung's new 512GB CXL memory module supports CXL interconnect standard and PCIe 5.0 interface. This CXL module increases the memory capacity to four times while reduces the latency to one-fifth, as compared with Samsung's previous CXL products. The CXL module is available in an EDSFF form factor, which is ideal for use in next-generation servers and data centers.
"The CXL memory expander controller is a critical device that enables memory expansion and pooling for next-generation servers," said Stephen Tai, President of Montage Technology. "Montage is excited to continue collaborating with Samsung to deliver CXL memory products and help developing a robust CXL ecosystem."
"CXL DRAM will become a critical turning point for future computing structures by substantially advancing artificial intelligence (AI) and big data services, as we aggressively expand its usage in next-generation memory architectures including software-defined memory (SDM)," said Cheolmin Park, vice president of Memory Global Sales & Marketing at Samsung Electronics, and Director of the CXL Consortium. "Samsung will continue to collaborate across the industry to develop and standardize CXL memory solutions, while fostering an increasingly solid ecosystem."
For more information about Montage Technology's CXL MXC product, please contact our sales & business development teams at globalsales@montage-tech.com.
For further details about Samsung's 512GB CXL memory module, please refer to: https://news.samsung.com/global/samsung-electronics-introduces-industry…