Description
Montage Jintide® CPU is an x86 processor family with PrC (Pre-check) or DSC (Dynamic Security Check) functions for use on Jintide® or other general server platforms. Powered by Tsinghua University's DSC technology, the x86 architecture based Jintide® CPU works in conjunction with Montage's HSDIMM® (Hybrid Security Dual Inline Memory Module) to deliver compelling silicon-level system security for servers in the cloud computing industry. The CPU also incorporates advanced heterogeneous processing and interconnect technologies to provide strong support of comprehensive data processing and computing power for future AI and big data applications.
---
Features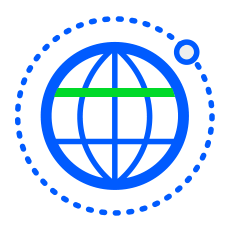 Local brand, fast-response technical response
As a local vendor, Montage Technology has deep insight into local customer needs and is able to provide fast-response technical support for customers.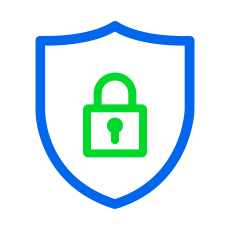 PrC or DSC functions deliver hardware-level security for servers
Jintide® CPU employs PrC or DSC technologies, which provide different levels of hardware security protection to enable more secure and reliable CPU operation.
Robust performance that can rival the mainstream x86 CPUs
Designed based on Intel® Standard Xeon® processor core, Jintide® CPU demonstrates consistent features, performance and reliability with Xeon® processors.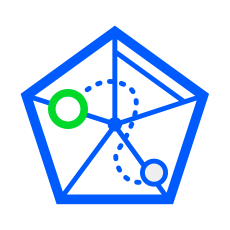 Compatible with x86 ecosystem, easy to be deployed
Jintide® CPU is compatible with the mature x86 ecosystem and has excellent scalability, flexibility and usability, providing great convenience for the development and deployment of Jintide® CPU based servers.
---
Product List
| CPU Type | SKU | Part No. | Number of Cores | Base Frequency (GHz) | L3 Cache (MB) | TDP (W) |
| --- | --- | --- | --- | --- | --- | --- |
| 3rd Gen Jintide® CPU | C4310 | M88JTMC4310 | 12 | 2.1 | 18 | 120 |
| 3rd Gen Jintide® CPU  | C4314 | M88JTMC4314 | 16 | 2.4 | 24 | 135 |
| 3rd Gen Jintide® CPU  | C4316 | M88JTMC4316 | 20 | 2.3 | 30 | 150 |
| 3rd Gen Jintide® CPU  | C5318Y | M88JTMC5318Y | 24 | 2.1 | 36 | 165 |
| 3rd Gen Jintide® CPU  | C6326 | M88JTMC6326 | 16 | 2.9 | 24 | 185 |
| 3rd Gen Jintide® CPU  | C6330 | M88JTMC6330 | 28 | 2.0 | 42 | 205 |
| 3rd Gen Jintide® CPU  | C6342 | M88JTMC6342 | 24 | 2.8 | 36 | 230 |
| 3rd Gen Jintide® CPU  | C6346 | M88JTMC6346 | 16 | 3.1 | 36 | 205 |
| 3rd Gen Jintide® CPU  | C6348 | M88JTMC6348 | 28 | 2.6 | 42 | 235 |
| 2nd Gen Jintide® CPU  | C4215R | M88JTMC4215R | 8 | 3.2 | 11 | 130 |
| 2nd Gen Jintide® CPU | C5218R | M88JTMC5218R | 20 | 2.1 | 27.5 | 125 |
| 2nd Gen Jintide® CPU | C5220R | M88JTMC5220R | 24 | 2.2 | 35.75 | 150 |
| 2nd Gen Jintide® CPU | C6226R | M88JTMC6226R | 16 | 2.9 | 22 | 150 |
| 2nd Gen Jintide® CPU | C6230R | M88JTMC6230R | 26 | 2.1 | 35.75 | 150 |
| 2nd Gen Jintide® CPU | C6248R | M88JTMC6248R | 24 | 3.0 | 35.75 | 205 |
| 1st Gen Jintide® CPU  | X0810 | M88JTMX08101 | 8 | 2.1 | 19.25 | 145 |
| 1st Gen Jintide® CPU | X1020 | M88JTMX10201 | 10 | 2.2 | 19.25 | 145 |
| 1st Gen Jintide® CPU  | X1230 | M88JTMX12301 | 12 | 2.1 | 19.25 | 150 |
| 1st Gen Jintide® CPU  | X1640 | M88JTMX16401 | 16 | 2.1 | 22 | 180 |
| 1st Gen Jintide® CPU  | X2460 | M88JTMX24601 | 24 | 2.0 | 33 | 205 |